Swimming In Nebraska
---
<![if !supportEmptyParas]> <![endif]>
<![if !supportEmptyParas]> <![endif]>
<![if !supportEmptyParas]> <![endif]>
<![if !vml]>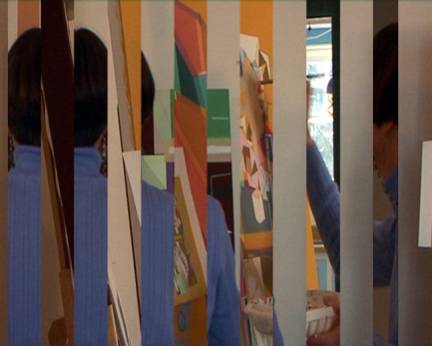 <![endif]>
Swimming In Nebraska Image © Jon Jost
Images of Marjorie Mikasen painting in her studio are from the film
<![if !supportEmptyParas]> <![endif]>
From the Jon Jost Weblog WORKING TITLES
January 17, 2009
http://jonjost.wordpress.com/2009/01/17/working-titles/
I'm in a workaholic mood and am busy editing. Firstly on SWIMMING IN NEBRASKA, a work shot in Lincoln Nebraska in 2006, with friends and acquaintances there. It will be a kind of counterpoint to the presumed provincialism of such places, which begets quizzical looks and questions like, Lincoln Nebraska, why'd you live there? I suspect that we landed there in part because Dan Ladely at the Ross Media Center, who arranged the artist's residency I was on, knew that I didn't have such a view about the mid-west and would happily spend some time there. Which we did, and it was indeed a fruitful and enjoyable time...
<![if !supportEmptyParas]> <![endif]>
And while in Lincoln, meeting people and making new friends, SWIMMING IN NEBRASKA developed. I imagine it will be a kind of essay, obliquely, by way of showing just a sliver of what is in Nebraska offering a critique of those who imagine it to be nothing - a bland if long drive on Interstate 80, or a distant patchwork missed while flying over.
<![if !supportEmptyParas]> <![endif]>
I'm hoping to nudge this one to completion by the time teaching starts again March 1. Or at least be real close to finished.
For more information on filmmaker Jon Jost go to http://www.jon-jost.com/
<![if !vml]>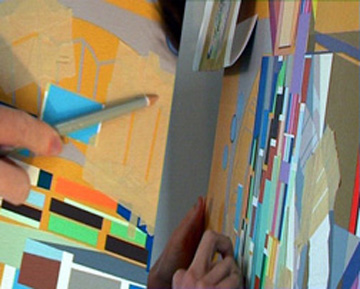 <![endif]>
Swimming In Nebraska Image © Jon Jost
<![if !supportEmptyParas]> <![endif]>
<![if !vml]>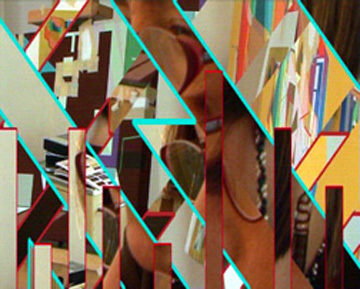 <![endif]>
Swimming In Nebraska Image © Jon Jost
<![if !supportEmptyParas]> <![endif]>
<![if !supportEmptyParas]> <![endif]>
© Marjorie Mikasen, All Rights Reserved
Home
<![if !supportLineBreakNewLine]>
<![endif]>